5 Key Customer Retention Goals and How to Achieve Them With Email
Your guide to increasing customer engagement, retention and lifetime value through email.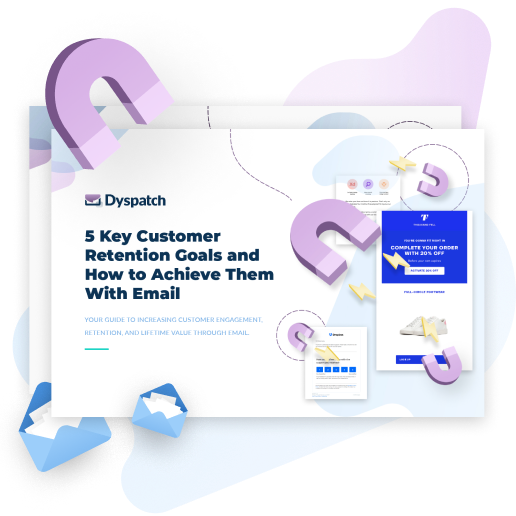 Discover the five key goals of a winning customer retention strategy, how to use email to achieve them, and which tools can help you treat your customers right.
In this white paper, you'll discover: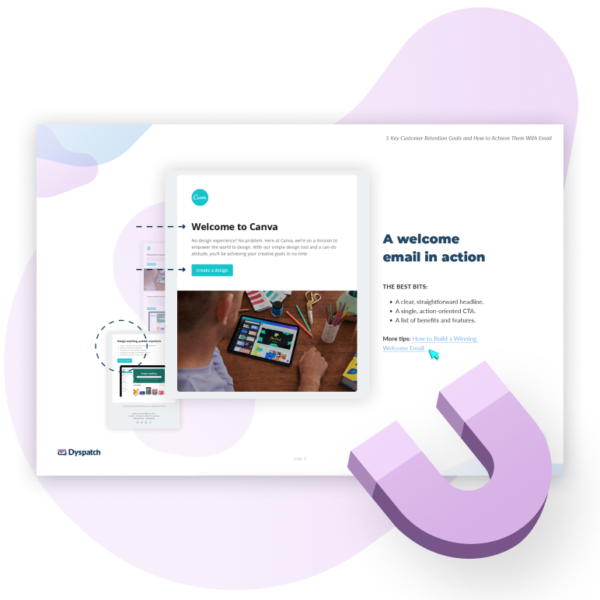 Must-have email campaigns to increase customer lifetime value, reduce churn, and boost engagement and ROI.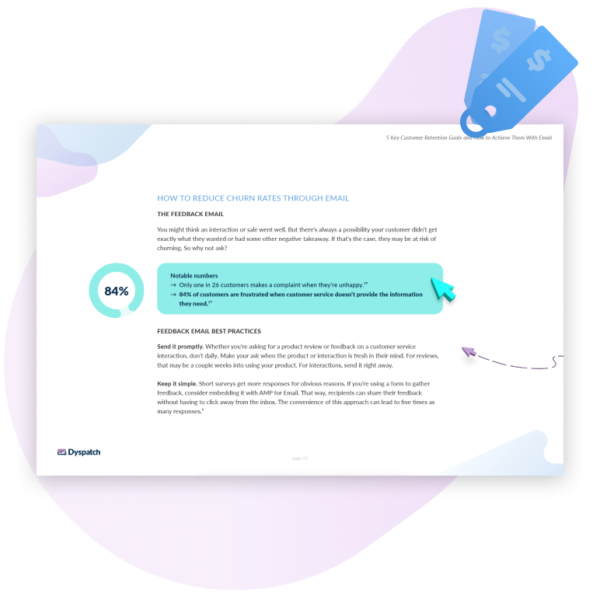 Three proven ways to improve email program performance, featuring notable stats and tips for implementation.
Two key elements of a cost-effective email tech stack, including a breakdown of strategies for businesses of all sizes.

Improve your bottom line results with Dyspatch
Dyspatch is a leading email creation platform helping marketers deliver next gen interactive experiences. Build emails in minutes using pre-coded, responsive modules and boost results with dynamic, interactive content.
Reduce engineering resources by
95%
Boost email conversions by
300%
Increase email engagement by
500%