Everything You Need to Know About AMP For Email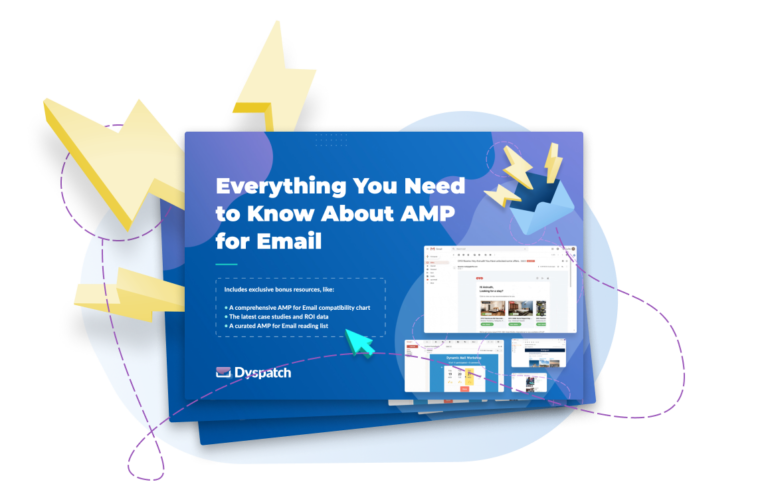 Find out how you can 5x email engagement with AMP for Email and get inspired by a wealth of use cases for every industry in our fan-favorite white paper.
In this white paper, you'll discover: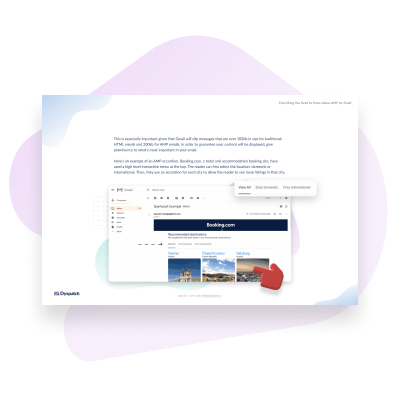 The latest AMP for Email case studies, email examples, and ROI data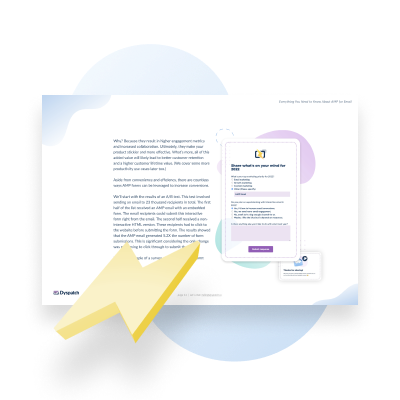 A straightforward, step-by-step guide to implementing AMP for Email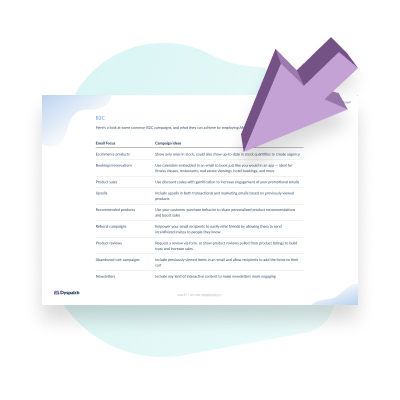 A comprehensive AMP for Email compatibility chart and curated reading list

Improve your bottom line results with Dyspatch
Dyspatch is a leading email creation platform helping marketers deliver next gen interactive experiences. Build emails in minutes using pre-coded, responsive modules and boost results with dynamic, interactive content.
Reduce engineering resources by
95%
Boost email conversions by
300%
Increase email engagement by
500%