How to Create Interactive Emails and Land Them to the Inboxes
With Dyspatch's Founder and CEO, Matt Harris,
and Folderly's founder and ceo, vlad Podolyako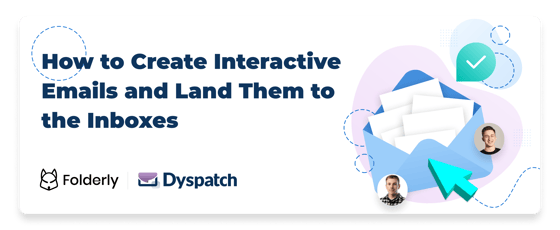 With over 333 billion emails sent and received each day, email has become one of the highest ROI marketing channels ever. But with the sheer volume of emails being received, how do you ensure that your emails are landing in inboxes, and engaging the recipients?
Join Matt Harris, CEO and Founder of Dyspatch, and Vlad Podolyako, CEO and founder of Folderly, in an illuminating webinar where they'll discuss creating engaging, interactive emails with the help of AMP technology, and then ensuring highest deliverability rates possible so your emails land in every inbox.
Don't just send emails—send the best emails to the most people. Watch for free now by submitting the form on the right!
After this session, you'll be able to: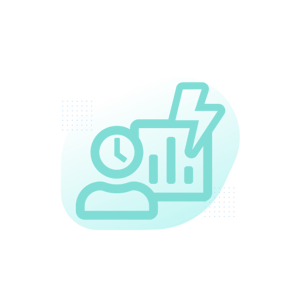 Identify new opportunities to inject interactive features like surveys and booking forms into your emails by using AMP for email technology.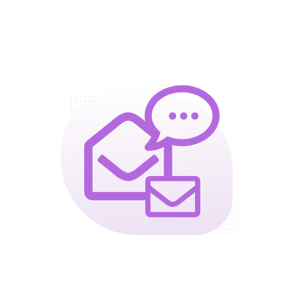 Understand how email deliverability works, and how to ensure that your emails are landing in your recipients inboxes, not getting lost in the ether.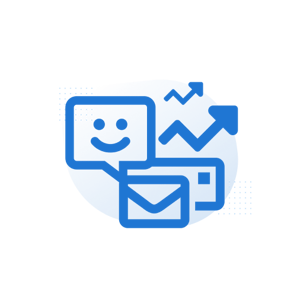 See the way your email engagement can be amplified by pairing interactive emails with high deliverability rates!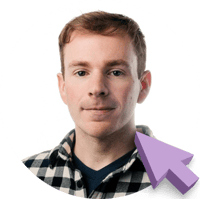 Matt Harris
Founder & CEO of Dyspatch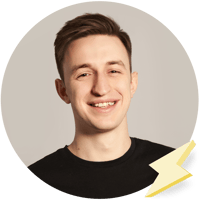 Vlad Podolyako
Founder & CEO of Folderly

Improve your bottom line results with Dyspatch
Dyspatch is a leading email creation platform helping marketers deliver next gen interactive experiences. Build emails in minutes using pre-coded, responsive modules and boost results with dynamic, interactive content.
Reduce engineering resources by
95%
Boost email conversions by
300%
Increase email engagement by
500%