The Gold Standard for a Streamlined Email Workflow
How to drastically reduce costs, increase productivity, and speed up email creation by 92%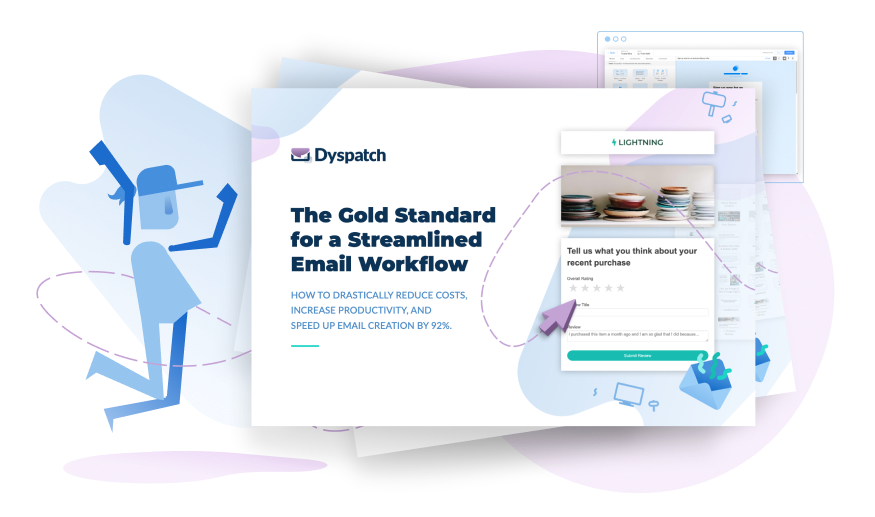 Could your email channel be generating better ROI? Download our free ebook to see where operational inefficiencies take a toll on your bottom line, and how to implement a streamlined email workflow instead.
In this white paper, you'll discover: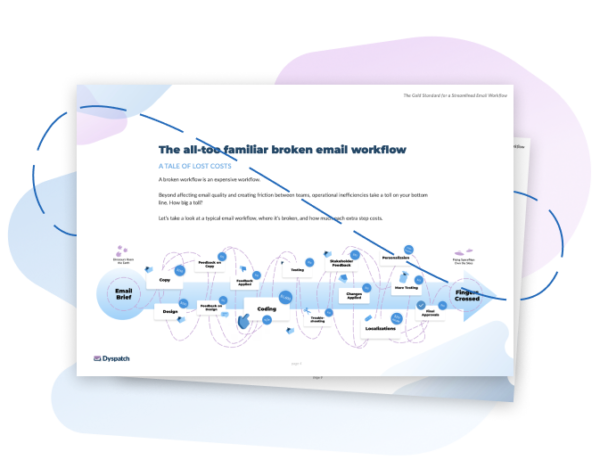 Where a typical email workflow breaks down, and how much each extra step costs.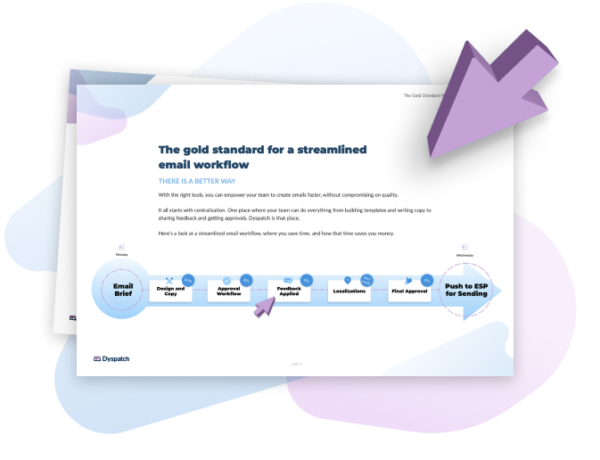 A look at a streamlined email workflow, where you save time, and how that time saves you money.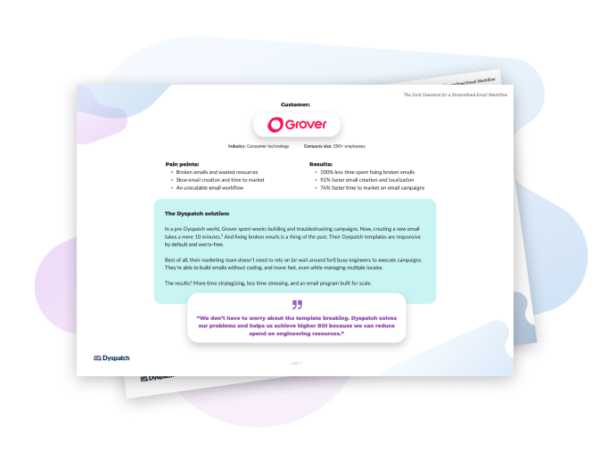 Two case studies, 10 keys to greater efficiency, and four ways to innovate once you've streamlined.

Improve your bottom line results with Dyspatch
Dyspatch is a leading email creation platform helping marketers deliver next gen interactive experiences. Build emails in minutes using pre-coded, responsive modules and boost results with dynamic, interactive content.
Reduce engineering resources by
95%
Boost email conversions by
300%
Increase email engagement by
500%