Revolutionize Your Emails:
Captivate, Convert and Conquer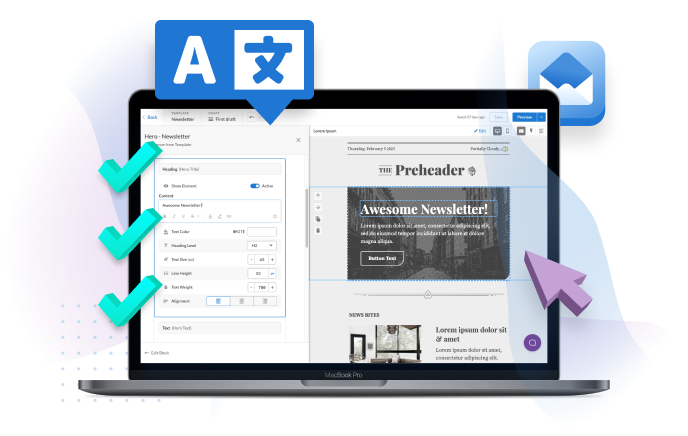 Join us for an exciting webinar, Revolutionize Your Emails: Captivate, Convert, and Conquer, an engaging session that will delve into the transformative power of effective email localization and its impact on captivating audiences, driving conversions, and conquering markets.
During this webinar, you'll also gain valuable knowledge on:
Localization Strategies
Conversion Optimization
Cross-Cultural Communication
Don't miss this opportunity to learn from industry experts who understand the synergy between email localization, captivating content, and impactful conversions.

Improve your bottom line results with Dyspatch
Dyspatch is a leading email creation platform helping marketers deliver next gen interactive experiences. Build emails in minutes using pre-coded, responsive modules and boost results with dynamic, interactive content.
Reduce engineering resources by
95%
Boost email conversions by
300%
Increase email engagement by
500%